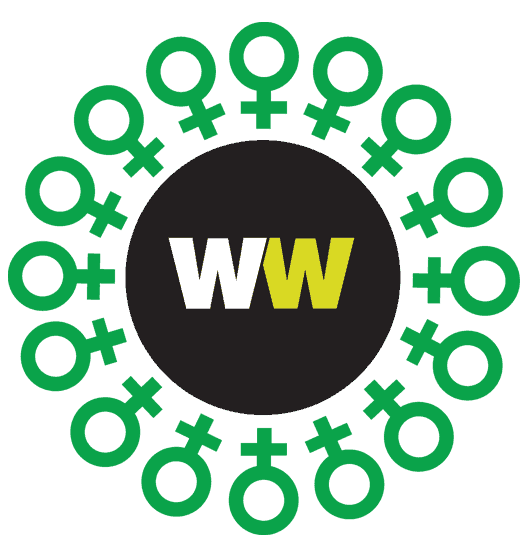 Goals
To deepen our impact and achieve equal opportunities for women and girls, we encourage collaboration to yield a more effective outcome – rather than siloed agencies taking individual action.
We've created the Collaborating for Gender Equity and Justice Fund (CGEJF) to support and strengthen current collaborations and catalyze new collaborations that address women and girls' issues that fall within WOMEN'S WAY's four core pillars:
Reproductive freedom and health care access
Safety and gender-based violence
Economic self-sufficiency and justice
Leadership development of girls and young women
Steady, Positive Progress
CGEJF grants provide long-term investments in collaboratives that are making steady, positive progress toward a transformational goal. In addition to being a funder, WOMEN'S WAY acts as a strategic partner and supports the collaborative's efforts by:
Investing in the core functions (coordination, communication and facilitation) of the collaborative
Helping to develop a process for ongoing data collection to increase the knowledge base that informs systems-level thinking and change
Serving as a link between the work, outputs and outcomes of the collaborative members and donors/investors
Helping to translate and communicate the lessons and insights at the local level into the systems, policy and structural change needed to have sustained impact for whole populations
Criteria
WOMEN'S WAY supports collaboratives that incorporate the following five key elements of Collective Impact, a structured approach to making collaboration work across government, business, philanthropy, non-profit organizations and citizens to achieve significant and lasting social change:
Key Elements:
Common Agenda
Common Progress Measures
Mutually Reinforcing Activities
Continuous Communication
Backbone Organization(s)
To read more about the five key elements, click here: www.collaborationforimpact.com/collective-impact/
In Addition
Collaboratives supported by WOMEN'S WAY must demonstrate commitment to, and the application of, the following five principles of collaborating for equity and justice:
Principle 1: Explicitly address issues of social and economic injustice and structural biases.
Principle 2: Employ a community development approach in which residents have equal power in determining the coalition's or collaborative's agenda and resource allocation.
Principle 3: Employ community organizing as an intentional strategy and as part of the process. Work to build resident leadership and power, if appropriate.
Principle 4: Focus on policy, systems, and structural change.
Principle 5: Construct core functions for the collaborative based on equity and justice that provide basic facilitating structures and build member ownership and leadership.
Strengthen Current Collaborations
WOMEN'S WAY is currently supporting Shared Safety, a collaboration whose mission is to create a more effective city-wide response to domestic violence, and ultimately prevent domestic, intimate partner and relational violence in order to promote healthy communities. Support from WOMEN'S WAY allowed them to develop a new universal screening tool called the Philadelphia Screen for Experience of Relational Violence (P-SERV). We continue to support this initiative through serving on the Steering Committee and providing strategic guidance.
CATALYZE NEW
COLLABORATIONS
In the fall of 2017, WOMEN'S WAY launched a long-term, systems-level collaborative initiative that seeks to improve the economic security of women and families in the Philadelphia region. WOMEN'S WAY understands that poverty is at the root of a plethora of issues, including poor health outcomes, low educational attainment, unstable housing and others, all of which perpetuate economic instability. This cycle, exacerbated by the additional systemic barriers women face, is destructive to Philadelphia families and communities and prevents our city from achieving true economic vitality.
WOMEN'S WAY's Economic Security Initiative is tackling this deep-rooted and complex issue by convening a multi-sector group of experts and stakeholders—including women from the communities we seek to serve—to design and test new and innovative solutions to this problem. This initiative uses a collective impact approach to identify critical systemic gaps, enhance the coordination and capacity of organizations doing promising work, and build a community committed to data-driven learning. Grounded in a structured framework, shared goals, and a long-term investment, we hope to make a significant impact in ensuring that every woman in the Philadelphia region can attain economic independence for themselves and their families.
WOMEN'S WAY hosted the initiative's first convening—made up of approximately 25 stakeholders—on October 9, 2017. Please click here to read the report which summarizes this convening and details its results.
We are not accepting unsolicited applications for the Women's Economic Security Initiative.
And we are not supporting any other new collaborative projects at this time.
For more information about the Women's Economic Security Initiative,
please contact Diane Cornman-Levy
(215) 985 – 3322 ext. 228
dcornmanlevy@womensway.org