Now Open: Annual Celebration Marketplace
In preparation for WOMEN'S WAY 43rd Annual Celebration: Breaking Down Barriers, we're launching special offerings and programming leading up to the event! Join us for the Annual Celebration Marketplace, a virtual pop-up shop featuring women owned businesses! The virtual market is now open through May 17th.
The needs of women owned businesses are urgent….
The current global crisis has created a challenging landscape for business owners, especially those who own small, local companies. New reports show 60% of business closures due to the coronavirus pandemic are now
Women of color are the fastest growing group of entrepreneurs in the country, yet receive less than 3% of all venture capital in the USA
What you can do:
One great way to support women is to use your spending power. By shopping with women owned businesses, buyers have the power to better distribute wealth in America to create long term change! That's why WOMEN'S WAY is shopping local and woman owned!
Support our featured businesses and shop from an array of goods, clothing, jewelry and more! Whether it's a gift for Mother's Day, a new Spring wardrobe, or anything in between, these businesses have something for everyone!
Happy Shopping!
Business Directory
BOOTH 1: GIFT BOXES BY ELAINE

Owner: Elaine Dimino
To shop: Just enter the code Womensway in the DISCOUNT CODES field at Checkout to receive $2 off each regularly priced box! This does not apply to our Clearance section where prices already reflect a $5 discount.   The Womensway special discount code will be effective during the WOMEN'S WAY Annual Celebration Marketplace April 5-May 17th.
About: Each box is hand-crafted in our Center City home (which is full of cotton fabrics, trims, ribbons, metal findings, beads and stacks of hard cardboard boxes!) They are unique in that each box is decorated inside as well as out. We love seeing the expressions of customers young and old when they first open the box and see a surprise inside. Our gift boxes have so many uses – as a memory box; to store special treasures and items easily misplaced; to present a gift card or check for a special occasion or to thank our essential workers; or a unique gift to acknowledge the students, teachers and the adults at home who are meeting the challenges of virtual learning.
Facebook: Gift Boxes by Elaine
BOOTH 2: GRANT BLVD

Owner: Kimberly McGlonn
Storefront: 3605 Lancaster Avenue, Philadelphia
To Shop: Visit grantblvd.com to begin shopping!
About: Shop Grant Blvd, Philadelphia's first Black-owned sustainable apparel brand. Located in University City, Grant Blvd using sustainable approaches to both sourcing & design, and manufactures all of their garments in their South Philadelphia studio. Since their launch in 2017 they've also been committed to having a social impact, supporting Philadelphia's formerly incarcerated through their unique partnerships with local non-profits such as SOAR Reentry and Books Through Bars. They've been featured in Women's Health Magazine, GRID Magazine, and won Best of Philly 2020.
Instagram/Facebook: @grantblvd
BOOTH 3: KAKEMI CAKES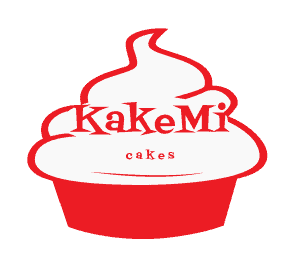 Owner: Marian Dossou
About: KakeMi 90 Second Cake is a fun and delicious way for you and your loved ones to conveniently celebrate the big and small wins in life. Each dessert kit gives cake lovers and occasional sweet tooths the opportunity to make and enjoy their own personal-sized cake in the microwave in minutes. Just grab a cake from the pantry, mix together the ingredients, microwave in the included container for 90 seconds, and decorate with the provided icing and sprinkles. This unique activity brings smiles to every face and helps you create many sweet memories.
To Shop: Visit www.kakemicakes.com to begin shopping!
Instagram: @kakemicakes
BOOTH 4: LOVE NAA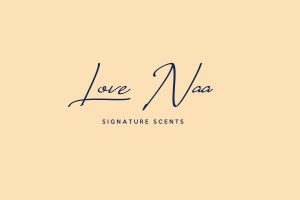 Owner: Nadareh McMillan
About: Love Naa is a signature scent collection that features blends that can appeal to anyone. Love Naa has fruity, sweet, warm and natural scents, a little something different depending on your mood. Each candle is 100% soy wax, has a crackling wooden wick that provides extra relaxation and over 45 hours of burn time. Love Naa is a company created for others to enjoy candles just as much as we do!
To shop: Visit lovenaa.com to begin shopping!
Instagram: @Nadareh_tv
Booth 5: Monat

Owner: Taina Estremera
tainaestremera20.mymonat.com/
About Monat: Monat stands for Modern Nature. We are naturally based, anti-aging hair and skin care that is clinically proven to promote hair growth and health. Monat is free of parabens, silicones and harsh chemicals and are vegan and Leaping Bunny Certified. I have personally used Monat products for over 2 years after experiencing post-partum hair loss. After being a loyal VIP client for over a year, I upgraded and became a Market Partner where I have the opportunity to lead a growing team of women who are all striving for financial freedom. While providing solutions for hair and skin challenges, we are also enhancing our business skills through virtual marketing and many professional development opportunities. We are active participants in Monat's Gratitude program that strives on giving back to communities through our Give Back Box program, you can re-use the box your products come in, re-fill it with donations and print a free mailing label, that is sent to the Salvation Army, in addition to many more opportunities to give back.
Instagram: @taina.estremera
Email: taina.estremera421@gmail.com
Booth 6: Olive Lucy

Owner– Rishona Myers
Shop in Person: 301 Leedom Street, Jenkintown, PA 19046
About: Olive Lucy specializes in the freshest premium olive oils, exotic balsamic vinegars, and a variety of special ingredients for the cooking enthusiast!
Imagine the taste of our healthy 100% Extra Virgin Olive Oil with intense flavors right from of the bottle. We use all natural flavorings by extracting oils from the actual plant or herb for a truly unforgettable flavor. Treat your palate with Olive Lucy's garlic, Tuscan herb, or basil olive oils and taste the difference between supermarket olive oils and our own! Or enjoy our range of aged white and dark balsamic vinegars with unique flavors like crisp and tart Cranberry Pear White Balsamic Vinegar or the deep ruby red, barrel-aged Pinot Noir Wine vinegar that will carry your sauces and dressings to new culinary heights. At Olive Lucy we offer a variety of bottles sizes, everything from a small 60ml taster bottle to a 750ml (think wine bottle size) to ensure that you go home with the perfect fit for your kitchen or grill needs! And when you're searching for the perfect gift basket or hostess gift, look no further than our fantastic "pantry" with its fantastic selection of pastas, Italian products, candy, honeys and jams – many of which are made locally. Stop in to Olive Lucy soon and you'll see why we've been recognized as one of the top olive oil stores in the Philadelphia area!
Facebook: @olivelucypa Instagram: @olivelucyevoo Twitter @olivelucy2531
BOOTH 7: ORGANO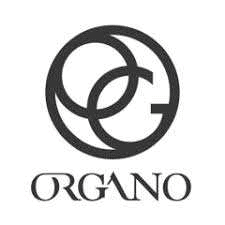 Owner: Staci Moore
https://moore4coffee.myorganogold.com/en/
About: Organo is a global network marketing company on a mission to change lives by helping people reach new levels of balance, freedom and well being through our premium products and business opportunities and I am a proud distributor who over the years has watched my consistency, confidence and self development muscles grow thanks to this company and community.
To Shop: Visit Organo here to begin shopping!
Facebook: @noirsolcoffe Instagram: @noirsolcoffeecafe
Booth 8:  Rose Glow Tea Room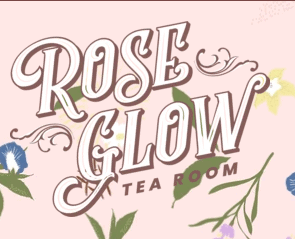 Owner: Fallon Keplinger
https://www.roseglowtearoom.com
To shop: Visit Rose Glow Tea Room here to begin shopping!
About: My CBD infused tea provides a low cost natural way to combat daily stressors and own your wellness. Our mission at Rose Glow Tea Room is to give anyone experiencing stress or anxiety time to hit the reset button while enjoying our tea with poise, grace, and elegance.
Social Media- @roseglowtearoom
Booth 9:  Sledge Scarves

Owner – Peach Brown
www.sledgescarves.com
To shop – Visit Sledge Scarves to shop now!
About: Sledge Scarves are satin headscarves that protect and maintain healthy hair growth that stay on your head the entire night no matter how much you toss and turn, with the ability to withstand the pulling force of up to 15lbs. We also share our journey and teach what we have learned on our Youtube channel called Black Girl Entrepreneur for those who are aspiring inventors and need someone to relate to while they work to create their own invention and business.
Instagram & FB (@Sledgescarves), Youtube (Black Girl Entrepreneur)
Booth 10: WonderhausShop
Owner: Alice Licht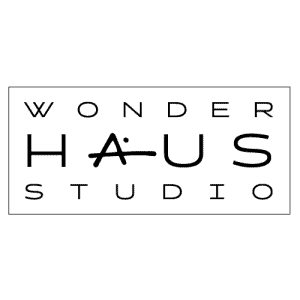 About: Handmade one-of-a-kind products to make you & your home a wonder!
To shop– Visit Wonder Haus Studio to shop!
Instagram @wonderhausstudio Facebook: WonderHausStudio
 Secure your tickets for WOMEN'S WAY 43rd Annual Celebration: Breaking Down Barriers on May 13, 2021. Get your tickets here.